A fresh bunch of tulips with a nice mix of greens all handtied and ready for a vase!
So simple and long lasting with cold water and an ice cube a day!
NOTE: Colour will depend on freshness and availability. If desired colour, please state preference in "special instructions" and we will try our best to accomodate but cannot guarantee.
Similar to Shown

LLLV-10616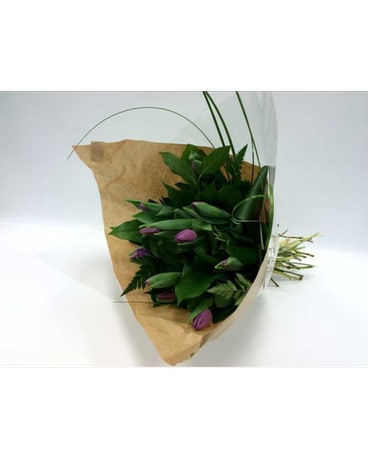 Similar to Shown - $35.00